3. Smart content creation
AI in education can assist with the content that will make teaching and learning more comfortable. Starting with question-answer pairs that could be used for texting or training, and ending with complex study environments.
Example: Duolingo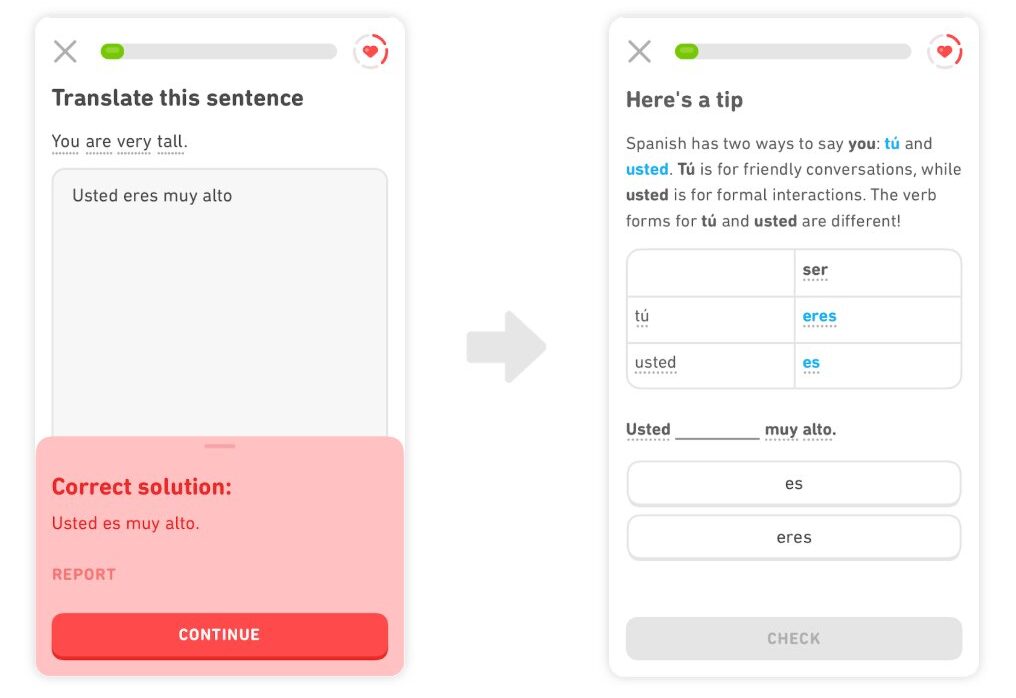 Digital lessons
AI can analyze a big topic, and then divide it into smaller, easy-to-grasp parts; make study guides or digital textbooks from those pieces, all within the framework of digital learning. Exercises as a part of these digital lessons could be also produced with the help of AI: computer vision could be used to take the necessary parts from learning materials, and natural language processing algorithms afterward could be trained to create different types of learning materials: fill-the-gap questions, flashcards with definitions, multiple and single choice questions.
Information visualization
To perceive information, students can lean on AI-powered simulations, visualizations, and study environments. Moreover, those educational environments are integrated with AI-based stealth assessment. It means that the process of assessments is integrated seamlessly into the environment so that the student is unaware of being assessed.