API integrations become more convenient
About frends
frends is a low-code integration-platform-as a-service on .Net stack. With us you can develop, manage and secure all your API integrations within one simple platform. Lean, low-code, and intuitive.
frends iPaaS helps various IT and Software consultancies extend solutions offering and deliver extra value to customers through integrations. With frends you are able to deliver high-quality integration and automation solutions on top of your IT services, and speed up API development.
frends customers include companies like S-Pankki, iss, Raisio, mtv, Ramirent, Oral and many others.
About MindTitan
MindTitan is one of the leading AI agencies in the Baltics operating worldwide with a mission to solve business problems for public and private organizations with AI and machine learning. MindTitan vision is to be the best at transforming organizations to become AI-driven for the higher value. While 85+% of AI projects fail, our track record shows we can make 85+% of them succeed. Our growth comes from making our biggest customers increasingly AI-driven and providing targeted one-off products or solutions to others. We are solving complex problems that can not be solved otherwise than with AI and are there to support the customer and solve the challenge from start to finish. Our expert employees are there to make it happen by understanding both the business and technical aspects of every objective.
Want to learn more about our products?
Want to learn more about our products?
Konstantin Sadekov
HEAD OF GROWTH AND MARKETING
Konstantin has graduated from the Estonian Business School major in economics and finance and is currently doing his MBA degree in the USA. Before joining MindTitan he had international business management experience for more than 5 years and overall more than 9 years of international B2B sales and marketing experience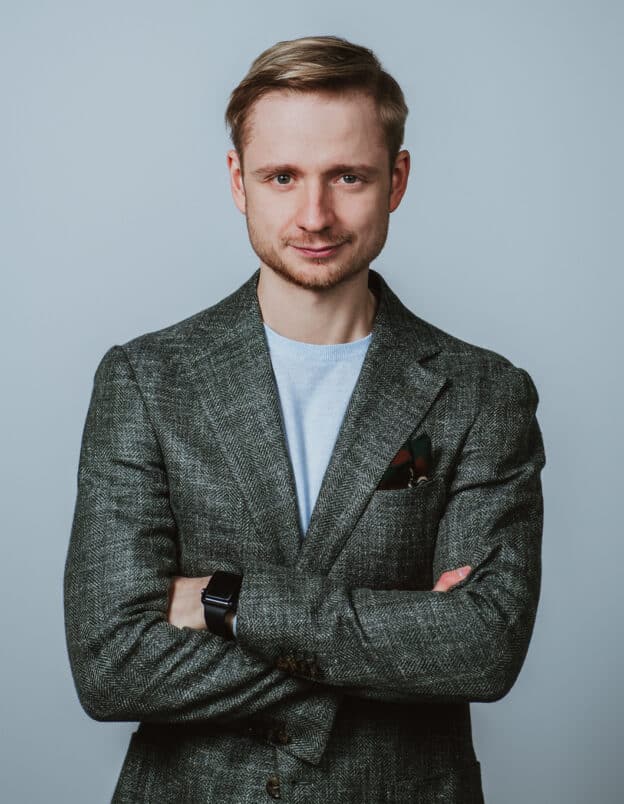 Want to learn more about our products?
Want to learn more about our products?