Do you want to know how to turn kilometers of images into a diagnostic system? Watch the recorded High-Performance Computing (HPC) webinar.
Tartu University's Institute of Computer science has held a webinar in English entitled "High-Performance Computing for small and medium enterprises. Applications in AI & Robotics" on March 3rd. 
The topics of the webinar were:
What is high-performance computing and why is it important

What benefits does HPC provide to SMEs

How can SMEs get access to Estonian and Finnish HPC infrastructure

Use cases from both countries
High-performance computing (HPC) means processing data and executing complex calculations at high speeds. To imagine the scale, a computer with a 3 GHz processor can calculate around 3 billion iterations per second. Even though it is much faster than any human can perform, it fades in comparison to HPC solutions that can perform quadrillions of calculations per second. 
HPC, or supercomputing, paves the way for new innovations in science, technology, business, and manufacturing. Small and medium enterprises (SMEs) can keep a step ahead of the competition with these technologies, as HPC systems provide lightning-speed data processing to receive worthwhile insights while simultaneously saving time and money. Thus, HPC can be used to generate new business value.
Do you want to know more?
Do you want to know more?
Harry Liimal
HEAD OF BUSINESS DEVELOPMENT
Harry has years of experience working in business development, strategy, and digitalization for some of the world's largest companies. He is a people person, who enjoys fast-paced environments and multiple responsibilities. He is especially curious about transformation and disruptive technology.
Harry holds a Master's degree in Law from the Tartu University and is acquiring an MBA at the Estonian Business School. He has also studied innovation management in Japan at the Nagoya University of Commerce and Business.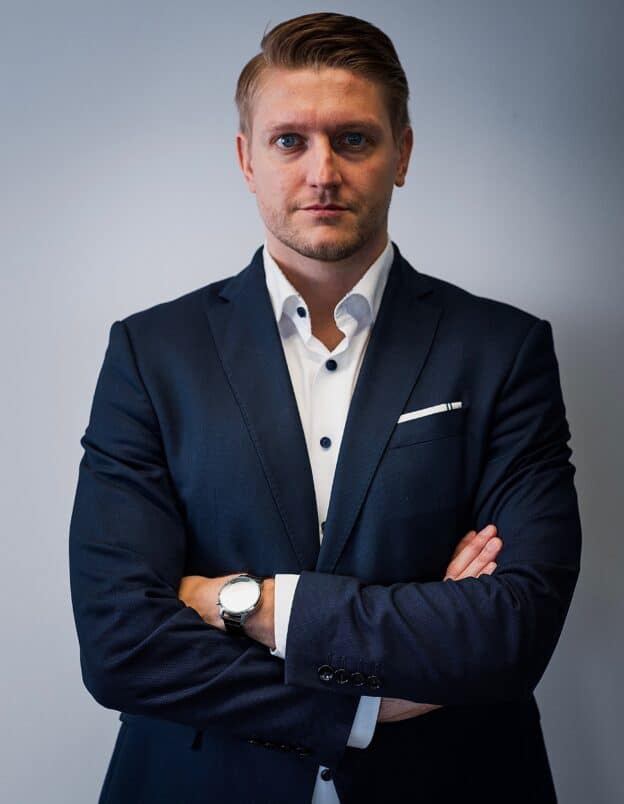 Do you want to know more?
Do you want to know more?